SAGANA means abundance in Tagalog, which is core to who we are. Drawn from nature, the principal of abundance means we operate from a place of creativity, openheartedness and collaborative, mutually beneficial relationships. We strive to move beyond the short-term drivers of fear and scarcity, and instead look for longer-term win-win-win solutions: those that are a win for our clients, a win for us and a win for people and planet.
Meet the people that are empowering those who change our world for the better.
TEAM
Whilst we have shaped our minds at some of the finest universities and perfected our skills at leading global firms, we are led by our passion and commitment to building the sustainable future that we know is possible.
Investing in purpose always pays off
What is the impact of the work that you do? It is a simple, yet profound question, and for those who dare to ask themselves, it has the power to transform their lives.
It was a deep inquiry into the impact of their own profession that led Raya and Wolfgang to found their own company.
Having started their careers in management consulting with Bain and investment banking with Morgan Stanley and Deutsche Bank, both experienced first-hand the incredible power of business to create prosperity.
But they quickly recognized that the heavy focus on short-term gains can lead to unsustainable long-term effects, leaving most of our significant global challenges unaddressed.
Over a decade ago, they decided to leave their successful careers to find new solutions that deliver excellent financial returns with a positive impact.
That was the start of an intense learning journey that took them around the globe. Raya's first step was to take an active board role at NGO "Water for Cambodia" where she learned on the ground what it takes to positively impact people's lives. Wolfgang gained deep awareness by traveling around the world, interviewing over 230 change-makers for his book "The Future Makers". His experience as an investment manager grew at BonVenture, the first social venture fund in Europe, before he started LGT Venture Philanthropy and grew it into a global leader in the field of impact investing. Raya later joined LGT VP as the Co-Head for Asia Pacific and managed the region's investment portfolio.
Taking their work to the next level, they founded SAGANA with a bold mission and a radically different mindset. The name means "abundance" in Tagalog, and there couldn't be a better term to express their core belief that it is possible to invest in and grow businesses that are a "win" for everybody – for the founders, employees, investors, society and ultimately the whole planet.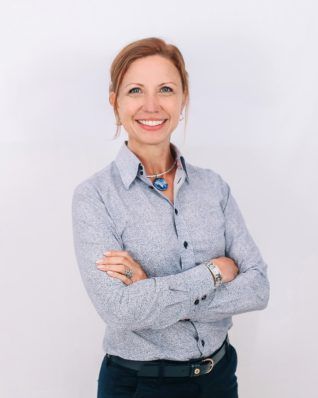 RAYA PAPP
Founding Partner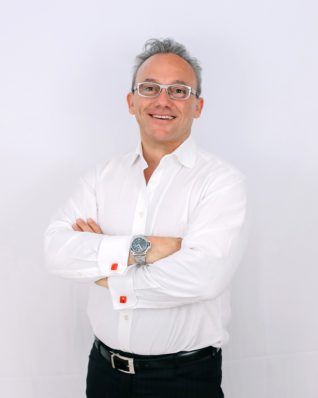 WOLFGANG HAFENMAYER
Founding Partner
Read The Full Story
Our shared values ground us in who we are and guide us on our path forward.
Authenticity
Is what guides us to bring our whole selves to our endeavors and not hide behind a mask. It brings out our honesty, creativity and passion that allows us to use our full potential in delivering our work.
Courage
Is what empowers us to think differently, ask difficult questions, speak our minds, act on what we believe in and find opportunities that others don't always see.
Excellence
We are committed to being our best. Because creating a better future takes more than good intentions.
Respect
Is for us the foundation of all relationships – with ourselves, our clients and partners, our colleagues, our communities and our planet.
Responsibility
Is what we take for the world in which we live. We hold ourselves accountable for the decisions we make and the actions we take as individuals and as a company every day.
PARTNERS
We know change doesn't happen with one person, organization or company alone. That's why we are grateful to work with our partners around the world, who continue to support and inspire us everyday.