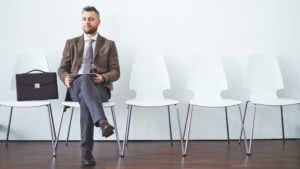 How many economic crises have you been through? I've been through 3 having worked in the recruiting space for the last 20-years. Experiencing these significant down-business cycles, including the Dot.com Bust, the Great Recession and currently COVID-19, I can confidently share a secret to successfully manage such times:  the most successful entrepreneurs and business leaders leverage down-markets to optimize their team and their talent for the challenges and opportunities ahead.
While we still do not know the true impact of the global pandemic on the venture capital (VC) ecosystem, early indicators are a bit shocking. JF Gauthier and Arnobio Morelix of Startup Genome evaluated the effects of COVID-19 on the Chinese VC market and found that series A deals have dropped over 30 percent since the beginning of the crisis.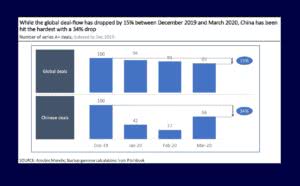 If you extrapolate this trend globally, USD 28bn of funding will no longer be available in 2020. This will leave many startups challenged to raise capital and focused on preserving cash.
While cash is king these days, you must resist the temptation to implement a hiring freeze. This cost cutting strategy kills company momentum by signaling uncertainty and triggering survival behaviors in your team members. Managers retain low performers and stifle internal mobility out of the fear of not being able to back-fill their positions. This brings healthy turnover to a halt and impedes opportunistic hiring. Instead, leverage the following recruiting strategies to help your organization survive and even thrive:
Create a Talent Plan – As you adjust your business to this business cycle, create a talent plan that supports your revised strategy in the short term but also keeps an eye towards accelerating out of this cycle in the mid-term. Ask yourself, "Who do we need in what position to be successful in the future?" If that person doesn't already work at your company, start searching for them immediately
Focus on Value – You will likely fight the battle for survival on two fronts – declining revenues and preserving cash. Invest in recruiting people that will increase your revenue or decrease your expenses
Tap the Market – Check in with folks in your network and at your competitors to see how they are weathering the storm. Previously unattainable talent may be available, and open to joining your firm on flexible terms
Support Graduates – Millions of recently minted university and masters graduates are entering the workforce with limited options, but a great deal of enthusiasm. Think about the work needed to evaluated new opportunities or alternative strategies, and create opportunities for entry-level talent
Leverage Support – Many governments are implementing employment retention and expansion programs that help off-set employment cost. Make sure you understand what COVID-19 related support is available to you and leverage those resources to strengthen your talent base
It is important to remember that the adversity you and your team face today will motivate innovation and strengthen cohesion. While it may be counter-intuitive to be recruiting at this time, adding an industry superstar or brilliant entry-level talent can amplify your existing team and set you up for success both in this down cycle and for accelerating out of it in the future.
About the Author: Seth Welty is a talent expert and entrepreneur dedicated to helping startups leverage talent as a competitive advantage. He is currently a Partner at Sagana where he leads their Talent practice. To learn more, contact him at seth@sagana.com