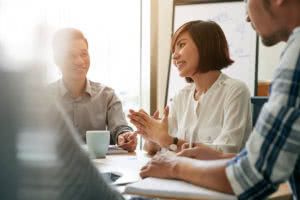 Over the past six months, Sagana and Catalyst At Large have worked alongside the Sasakawa Peace Foundation (SPF) to conduct an in-depth analysis of gender lens investing (GLI) in East and Southeast Asia. We're delighted to publish our findings in the following report: "Gender Lens Investing Landscape: East & Southeast Asia".
This report is the first of its kind to provide a landscape of "gender-smart" investment opportunities in both public and private markets in Asia. It's designed to baseline and track the size and state of the market over time, and to highlight interesting innovations already present in the region. The report dives into private markets, covering venture capital/private equity and private debt funds; and public markets, covering public equity and fixed income funds.
The best investors see opportunity where others do not. As a strategy, gender-smart investing opens up exciting and competitive investment opportunities with attractive financial returns, while simultaneously addressing the moral and social issue of gender inequality, which has a significant impact on the lives and livelihoods of women across the globe. We hope this report inspires investors as they consider integrating gender and diversity in their investment and impact strategies, and provides them with a springboard for capital deployment.
What is Gender Lens Investing and why is it important?  
While each investor or investment vehicle may have a distinct definition of GLI, in the broadest sense, gender-smart investments are those made with a conscious consideration of gender factors, and with the aim of achieving better business, social, environmental, and investment outcomes. This might mean providing capital to funds and firms that demonstrate gender diversity, equity and equality, and/or acknowledging the purchasing power of women, and the risks associated with ignoring gender patterns and violence.
For too long, the economic value of women has been consistently underestimated by investment markets. In reality, women's entrepreneurship is considered a key to economic stability and sustainable development, as well as a powerful source of innovation and business growth. There is also clear evidence that gender-diverse leadership and teams within businesses lead to better financial performance and better workplaces. Despite this, access to capital for women entrepreneurs remains disappointingly low. In recent years, however, leading investors have begun to acknowledge this value and create a competitive advantage by investing gender-smart.
In a world filled with social and economic challenges, we need women, as much as men, to be leaders and innovators in business. We need to tap into women's resilience in managing resources, in workforces and as consumers if we want to unlock the true value of gender diversity and untapped markets, so we can thrive economically, environmentally, and as a society.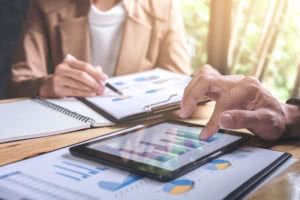 Gender Lens Investing in a global context
Global interest in investing gender-smart has steadily increased in recent years. There are at least 192 "named" gender lens investment vehicles operating across private and public markets worldwide, with total assets under management (AUM) of USD 7.7bn. This has increased by 61% from USD 4.8bn in 2018. Asia, with 42 of these investment vehicles, has become the second-largest GLI market in the world, behind only North America, which accounts for 41% of all gender lens investment vehicles globally.
Spotlight on East and Southeast Asia
Although GLI is still in its early stages in East and Southeast Asia, it is growing quickly, with an already sizable amount of capital being invested with a gender lens in the region – particularly in the last three years. Of the 33 gender lens investment vehicles currently targeting East and Southeast Asia, 70% were established in or after 2017, and 78% of these were private market funds. Between 2018 and 2019, the total capital raised by investment vehicles targeting this region grew by 80%, from USD 719m to USD 1.3bn.
Motivations for investors to invest gender-smart vary widely. They include, for example, for-profit asset managers realizing the potential for better financial returns or decreased risk; philanthropic investors seeking alignment between their investments and their philanthropy and policy work; and impact investors recognizing the potential of improving the double bottom line by investing in women's empowerment, or arenas where women are disproportionately affected by social issues, or are a source of innovation and social impact.
Interestingly, we found that when it comes to communicating gender strategy, the language used often varies from one fund manager to the next. For instance, private market investment vehicles are beginning to move away from terms like "women" and "female", in favor of more inclusive terms like "gender". On the other hand, we can see public market investment vehicles – especially retail funds – choosing language that is perhaps more easily understood by the public: terms such as "women power", "women supporter", and "women participation". Some funds are starting to use terms like "women-led businesses" less, as they expand GLI into business value chains and recognize that diverse or male-led companies can also have a positive impact on women and girls. We also discovered funds that, despite investing gender-smart, intentionally don't use any language around gender, taking care not to reinforce stereotypes of women's roles in society and with the understanding that workplace improvements benefit not only women, but all genders.
 "Gender Lens Investing Landscape: East & Southeast Asia" takes a closer look at the key motivations behind GLI and the challenges faced by investors, as well as incentive structures employed by investment vehicles. We also highlight some of the key players in this region in case studies that dive into asset managers and asset owners that are already investing gender-smart.
We're greatly inspired and encouraged to see increasing interest in GLI across Asia. Until capital flows more evenly to women entrepreneurs and to gender-balanced businesses with policies and practices that are good for both women and men, we believe that integrating gender as a theme in investment is essential. It provides us with a clear framework or scaffolding upon which we can begin to build a more equitable, profitable, and sustainable world. When we begin to see that new reality unfold, we hope there will no longer be a need to call out "gender lens investing", as it will be inherent in investment best practices – and the scaffolding can come down. Until then, however, GLI solves a compelling need, while creating tangible value, and a roadmap to a better future.
You can read the full report here.
~~~
About Sagana
A dedicated team of investors, thinkers, and doers, working to unleash the potential of people, capital and business to create a better future for all. Driven by this bold vision, we leverage decades of experience in private equity, impact investing and entrepreneurship to discover, invest in and grow companies that are successfully solving some of the biggest challenges of our time. SAGANA means "abundance" in Tagalog. It reflects our core belief that when we empower today's visionaries with access to the right resources, we can build a world where organizations prosper, ecosystems flourish and human values deliver real value. For more information, visit SAGANA.COM
Please direct all inquiries to: POTENTIAL@SAGANA.COM
About Catalyst at Large (CAL)
Suzanne Biegel is the founder of Catalyst at Large and a global leader in gender-smart investing. She is the co-author of Project Sage with Wharton Social Impact Initiative and is the co-founder of the GenderSmart Investing Summit. She leverages her deep networks in finance, philanthropy, development, research, and entrepreneurship to connect public and private investors to the people and information they need to move their capital in a gender-smart way. Suzanne's mission is to increase the flow of global capital to gender-smart investments and initiatives, to make sure this capital is used in ways that will generate the most impact, and to ensure that it reaches the entrepreneurs and innovators who need it in the most efficient way possible. Her work has influenced hundreds of funds and institutional investors, to move capital in a gender-smart way. For more information, visit CATALYSTATLARGE.COM
About The Sasakawa Peace Foundation (SPF):
SPF is a Japanese private foundation established in 1986 to enhance international cooperation. SPF has set its focus on five priority goals from a mid- to long-term perspective: (1) further strengthening the Japan–U.S. relationship, (2) expanding Japan's presence in Asia, (3) enhancing understanding of and relationships with countries in the Middle East, (4) establishing ocean governance, and (5) empowering women to achieve gender equality in society. In 2017, SPF announced the formation of the Asia Women Impact Fund, which aims to invest up to 100 million USD from its endowment to work toward a future where all women in Asia are empowered to reach their full potential. The fund aims to realize this vision by making investments to achieve favorable outcomes for women across Asia and to support women entrepreneurs in Southeast Asia. For more information, visit SPF.ORG/EN/