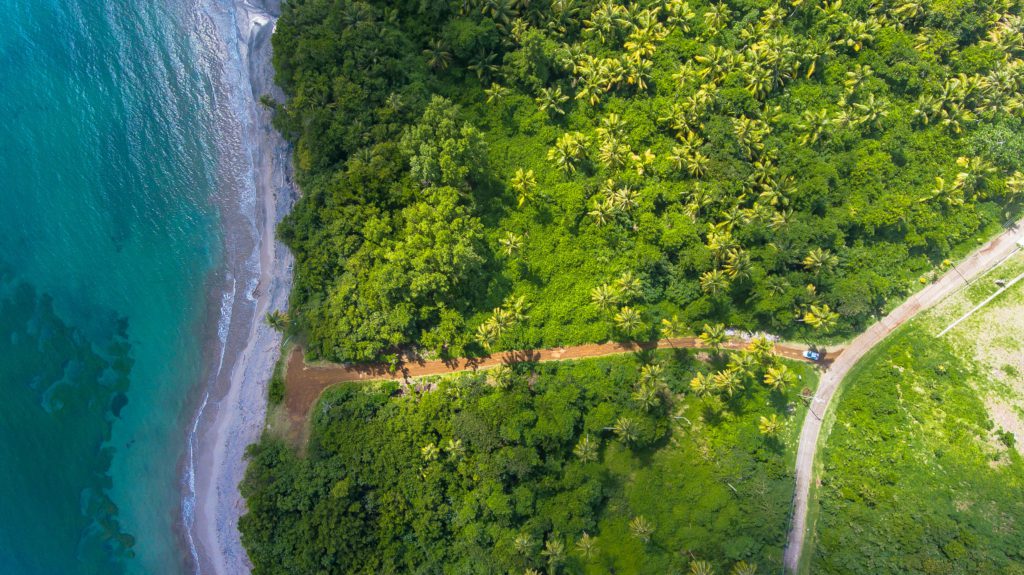 In the past decade, the climate tech sector has grown significantly. In 2021, investment in the sector rose by 210% from the year before, and it's estimated that climate technologies could attract USD 1.5 to 2 trillion of capital investment by 2025. 
This injection of investment in the sector couldn't be more timely: 70 countries across the world have now made the ambitious commitment to cut emissions by 50% by 2030, in order to get to net-zero by 2050. In the race to balance carbon emissions with carbon sinks, international organizations from the United Nations to the World Economic Forum agree that new technologies will be a critical part of the equation. As the urgent need to bend the global emissions curve intensifies, there is an increasing focus on developing and scaling clean technologies for a green transition.  
To enter the market successfully, companies, start-ups and investors need a supporting policy and legislative environment, and a proven business model with an experienced team behind it. The good news is that according to research carried out by McKinsey on Europe's net-zero pathway, just by scaling climate technologies that are already mature we could reduce emissions by 60%. Another 25-30% could come from technologies that are being tested but not yet mature, and a further 10-15% from technologies that are currently in research and development.  
In this article, we're exploring five climate-technology investment trends to watch. 
Increasing performance of renewable energy plants  
Scaling renewable energy is crucial for bending the global emissions curve. In 2021, renewable energy (solar and wind power, excluding hydro power) contributed roughly 10% of the global electricity production. A high level of investment and an enabling legislative environment means that solar power technology is now cheaper than coal and gas in most countries globally. 
Solar and wind in particular are two forms of renewable energy production that have seen a significant amount of investment with roughly USD 2.5 to 3 trillion invested in renewable energy globally since inception. 
Clean, renewable energy has the potential to meet our global energy needs. However, from device failures to dust and dirt in the system, performance issues can hamper the ability of renewable energy plants to meet energy needs. 
If even 10% of power plants are underperforming, then an estimated USD 250 billion of capital is at stake. Given the size of renewable energy power plants, which can cover as large an area as 60km2 or more, there is a limit to the ability of engineers to manually check and ensure the efficiency of each machine. One company working to innovate in this area that we've been inspired by is Prescinto. The India-based company has designed a software platform for enhancing the performance of renewable energy assets. Using data analysis, the platform identifies the root-causes of plant underperformance in real time, increasing the performance by 5-7% and giving its clients at 10x return on investment. 
Another inspiring company in the field of solar power is Tandem PV, a US-based technology startup that transforms solar panels into high-efficiency tandems by leveraging perovskite-coated front glass. This solar panel technology is poised to offer 50% higher efficiency than the average solar panel and drive solar system costs down by 30% or more. The company's mission is to make solar energy accessible and cheap around the world.  
Innovating for next generation energy storage  
Increasing power-plant efficiency is one thing, but there are other aspects of reliability that need to be addressed if we are to meet human energy needs using renewables alone; what happens if the sun doesn't shine, or wind doesn't blow? As the world makes the transition to weather-reliant forms of energy, innovations in energy management and storage will be crucial to ensure a reliable supply.  
Energy storage technologies, such as batteries, save electricity for later use. As more and more renewables are introduced into the energy mix, energy storage is becoming an important part of the energy market. In recent years the EU, the US and India have all recognized the need for better energy storage solutions as a way to streamline the system. 
From consumer electronics to electric vehicles, we are increasingly using batteries in everyday life. The most mature form of battery technologies that we have in the market today are lead-acid batteries (which have environmental consequences) followed by Lithium-ion batteries, where the latter has seen an 80% drop in the prices over the last decade. Despite their proliferation, these batteries are better for short-term storage, have performance issues, are low on lifecycle and rely on the mining of rare-earth metals. At the moment, the batteries used in electric vehicles can account for as much as half the cost of the car itself. As more people make the switch to electric vehicles, next generation battery solutions will be needed to lower the cost with improved performance and lifespan of batteries. 
An exciting company in this space is Log9 Materials. Founded in 2015 by a team of engineers and tech entrepreneurs, Log9 is developing a safe, reliable and high-performing battery for electronic mobility use. In contrast to conventional Lithium-ion batteries that take a long time to charge (3-4 hours), the batteries developed by the India-based company can be charged in 15-30 minutes, have a lifespan of 10-15 years, and provide a safe and consistent performance in a wide ambient temperature conditions. 
Another interesting company in the space is Form Energy, which is developing a long-duration iron-air battery capable of storing electricity for 100 hours. Instead of using lithium, the Form Energy storage system uses iron which is one of the most abundant minerals on Earth. 
Making buildings and energy grids smarter (and more energy efficient) 
According to a report by the United Nations Environment Programme, construction and operation of buildings, such as heating, cooling and lighting, accounted for 37% of CO2 emissions in 2020. Continued inefficiencies in building operations and industry wastes the valuable energy. Therefore, increasing energy efficiency in the operations of both industrial and commercial buildings, where energy is often not a core-business but a utility, is crucial to reduce the overall consumption. However, despite the huge impact potential, the energy efficiency sector receives significantly lower investment compared to renewable energy due to less familiarity of investors and low investment amounts. 
Within the energy efficiency trend, there are three areas where investments can have the most impact: industrial energy efficiency, commercial building energy efficiency, and grid level improvements.  
One company on our radar working to increase energy efficiency in industries and commercial buildings is Smart Joules. The company uses data analysis and algorithms to help industries and hospitals in India reduce their energy use by 25-40% with the goal of reducing energy poverty in India. Separately, given the policy-level push by the EU to meet 32.5% energy efficiency targets by 2030, an experienced French fund manager, Demeter, recently launched its second energy efficiency fund to invest in Europe and help industries and universities reduce their energy consumption. Their investments are expected to reduce the energy consumption by 20-40%.  
Some other interesting examples in this area are Hong Kong based Carnot Innovations and Finland-based NUUKA, which use machine learning and data science to manage the maintenance and operations of commercial buildings by controlling chillers, pumps, cooling towers, heat pumps and air handling units. Using data-driven insights, their software helps commercial buildings to track and reduce their energy use by 15-30%. 
When it comes to power grid infrastructure such as transmission lines, they are decades old, inefficient, and lose energy between the power source and consumer. With power consumption expected to triple by 2050, modernizing the grid will be vital to help utilities companies to reduce losses and enable decarbonization. Installing electricity smart meters at the consumer end is another method for increasing grid efficiency, giving consumers access to data about their own energy-use, and providing energy companies to improve their operations and maintenance as well as customer service. Two such companies are Cyan Connode from the UK and Probus in India that are smart meter technology companies to improve grid efficiency and provide Internet of Things solutions for energy companies and consumers. 
Reversing damage with carbon removal technology 
Despite the renewable energy transition with increasing energy storage capacity and energy efficiency, the amount of CO2 that's already been released into the atmosphere means that limiting warming to 1.50C or 20C will not be possible without mechanisms that also reduce atmospheric CO2.  
According to many climate models, in order to mitigate the effects of climate change, approximately 6 gigatons of CO2 – roughly equivalent to the annual emissions of the US – will need to be removed from the atmosphere per year by 2050. The latest report by the Intergovernmental Panel on Climate Change stated that we will in all likelihood exceed the 1.50C limit, and in this scenario negative emission technologies are necessary. 
To help businesses mitigate some of the damage that their economic activities are causing, Stripe Payment system recently launched Stripe Climate, whereby businesses on the Stripe payment system can direct a fraction of their sales towards carbon removal. Carbon removal solutions include forestation, biochar, bioenergy with carbon capture and storage, and direct air capture. These solutions are driven by costs, permanence of CO2 removal, and traceability. Technologies like direct air capture removes carbon from the atmosphere and injects it into stable rock formations however, these are immature technologies and underfunded, even though it's highly likely that the world will need a portfolio of carbon removal solutions to keep warming to an acceptable level. 
A great example of an initiative working to address the funding and innovation gap for carbon removal technology is Frontier Climate. This initiative aims to accelerate the development of carbon capture technologies by creating an advance market commitment to buy USD 925m of permanent carbon removal between 2022 and 2030. Funded by Stripe, Alphabet, Shopify, Meta, McKinsey and other businesses on the Stripe payment system, the goal of the market commitment is to signal a demand for carbon removal solutions and stimulate more innovation in this area. Further, there are platforms like Klimate from Denmark that are connecting the carbon removal project owners with investors who can be companies or individuals. 
Another area that has received significant interest over the past years is the theme of circularity. Essentially, the goal of the circular economy is to reduce the environmental impact emanating from the use of virgin materials and other resources that is associated with the production of new goods. Singapore based Circulate Capital is on a mission to prevent plastic pollution, with a focus on South and Southeast Asia. Research has shown that most of the plastic waste that enters our oceans originates from Asian countries given largely the lack of proper waste management and recycling infrastructure. Through Circulate Capital's investments in companies that are working on high-quality recycling solutions (such as Srichakra Polyplast or Nepra) or innovative and disruptive technologies (such as Circ or Arzeda) the fund is advancing the circular economy model. 
In a similar theme, Circularity Capital, a UK based specialist private equity fund manager, is investing in growth stage companies in a variety of sectors, from subscription-based service of consumer electronic devices to recycling special materials, all with a cross-cutting theme of the circular economy. 
Improving electric vehicle supply chains and performance 
One area where companies can reduce their negative impact is through improving their supply chain, and we are seeing some interesting innovations in this direction in the automotive sector. Electric vehicles have seen a rapid growth in the last five years and these vehicles use motors like any other vehicle. Traditionally, motors use permanent magnets that have rare-earth metals and thus, make up to 40% of the cost of a motor. Moreover, these metals' extraction process is energy intensive, and they are limited in supply thus exposed to supply chain risks. To reduce the impact of rare earth metal extraction, Cyclic Materials developed a technology that recovers rare-earth metals from existing products (e.g., batteries) and recycles them to be used in batteries, again. This creates a circular business model, reducing the need to extract more metals. Chara takes the solution one step further. It is a pioneering company from India that is creating motors that are rare-earth metal free, efficient, and cost-effective to build. Another company that is doing an exciting work is EVR Motors, based in Israel, that is developing a powerful and small, motor that could lead to improved electric vehicles' performance and lower production costs. 
Climate technology: the challenge ahead 
Innovative technologies will be key to climate action, helping to guide us further down the path to net-zero, while creating growth in different sectors and regions. To commercialize and integrate these solutions into existing industries, it is going to require regulatory support, investment, and research. Despite the challenges the investment needs in climate technologies offer exciting opportunities for investors to make a profound impact. 
SAGANA is a global team of experts using our decades of experience to invest in and grow companies that are coming up with solutions to some of the biggest challenges of our time. Through its expertise, SAGANA would be pleased to help you build an impact-driven investment portfolio as per your needs. Please drop a message and we will be happy to connect with you.