Hello World!
We have some exciting news to share with you. As we enter 2020, full of ambitious plans for the year ahead, we can think of no better way to mark this new decade than by opening a new chapter of our own, complete with a new name, identity and structure.
Today, Challenger88 becomes SAGANA.
At the heart of our new brand is the same bold vision that this company was built upon. It's a true reflection of us, encapsulating everything we stand for and strive for – and we're very proud to share it.
This short film brings our vision to life, explaining what SAGANA is all about: how we think, what we believe and what sets us apart.
Be the Change You Want to See
In order to really live this process, we embarked on a journey of deep discovery and took a dive into who we are and how we want to live as a company. Our whole team took the time to consider our unique strengths, the kind of culture we want to foster and the values that both define and unite us. Then we began to put words to this sense of purpose that guides us.
Here's a taste of one of the workshops we did last year:
A Time of Creativity and Collaboration
But why the new name? As we started to define and articulate who we are as people and how we come together as a business, we began to realize that who we are today and how we want to live is not reflected in our old name, "Challenger88".
This name made sense when we founded the company as it represented a personal story of transformation, but it didn't capture the inspiration we find around us. Rather than challenging the structures that are holding us back, we want to bring innovative, positive solutions to scale – aligning good financial returns with positive social and environmental impact.
We find success where people approach it with an "abundance mentality", finding creative solutions and working together to make our world a more sustainable place. This sits in contrast to a "scarcity mindset", which is driven by destructive or unnecessary competition and founded on the idea that if someone else succeeds in a situation, then you automatically lose – not considering the possibility that all parties might win.
Stephen Covey defined the concept of an abundance mentality as the belief that "there are enough resources and successes to share with others." We look for these situations, that are a win-win for all involved: investors, founders, employees, wider society and ultimately the whole planet. And our results speak for themselves.
The more work we did in the field, the more we saw first-hand the untapped and unlimited potential of young companies, innovative entrepreneurs and ambitious organizations. These thinkers and doers have proven solutions to some of the biggest problems of our time. With access to the right resources, they have the ability to create tangible, positive impact – and we can help them achieve it.
All our thinking, hard work and self-reflection over the last year has paid off, and we've discovered our new name along the way. SAGANA means "abundance" in Tagalog, and it sums up what we're truly invested in: a future of plenty.
There's a wealth of talent, ideas and solutions out there that are working to address the current crises that humanity is facing, and we're harnessing our own expertise to help unleash this potential. "SAGANA" is an expression of this commitment, and serves as a daily reminder of why we do what we do.
Turning Bold Ideas Into Reality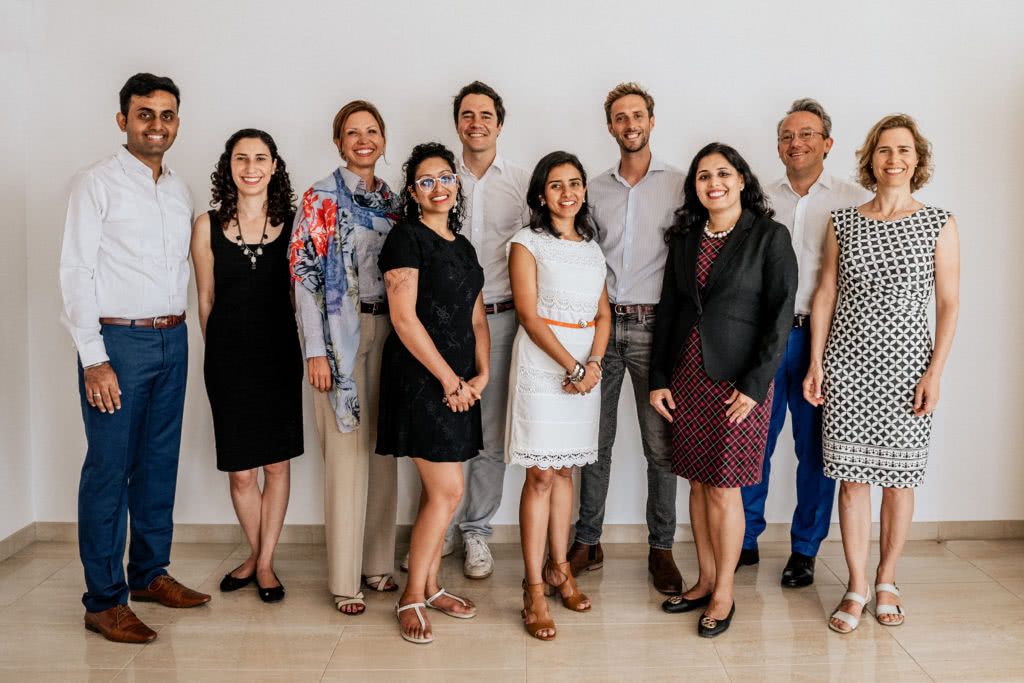 Our name may have changed, but our mission has never wavered. It's time to embrace a new approach to business: one that sees organizations thrive, ecosystems flourish and human values deliver real value. Together, we can turn this bold vision into a reality, and define the next decade as one in which we actively create the world we want to see.
Thank you for being part of our journey and we look forward to hearing from you soon!
Raya Papp & Wolfgang Hafenmayer